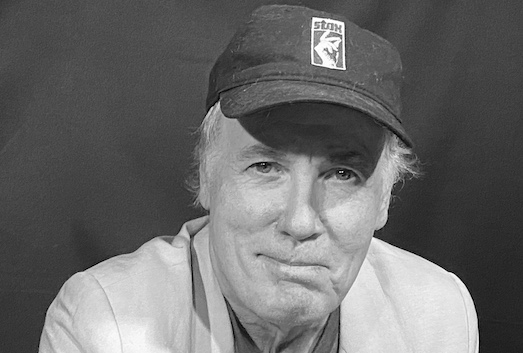 Billy's Blog
Some occasional thoughts on my music
        and how it happens – ok, some other stuff, too
 11-22
-21   On the release of Crescent City Exile
Crescent City Exile is all about that part of me that is, and always will be, New Orleans. It's music and lyrics inspired by the sounds and the sights and the smells and the food and the music. I first sang on Bourbon Street when I was 13 or 14. Despite my age, when I sang I was welcomed into that fraternity of those to whom the music was what mattered. Players and singers decades older, far more seasoned— from different cultures and backgrounds somehow recognized something in me that warranted "letting the kid sing."
Throughout my teenage years with fledgling soul and R&B bands, it was always the New Orleans tunes that filled the song list and filled the dance floor. I was too young to know what a gift I was being given, what a tradition I was to become heir to or that one day my own songs would be added to the catalog.
This is that day. 
With Crescent City Exile, I live the dream of giving back—the dream of writing great songs about this great city, filled with the gifts I was given in the SW Louisiana honky-tonks watching Clifton Chenier, in the juke joints of Northern Louisiana and Arkansas where that simmering mix of blues and backbeat country and rhythm and blues made every song sound raw and immediate and urgent — but especially filled with the singular sound of New Orleans that touched me, changed me. It was and is the home of the blues and the spirits of Big Bill Broonzy and Mississippi Fred Macdowell co-mingle with Louis Armstrong and Sidney Bechet and led directly to Professor Longhair, Dave Bartholomew and Allen Toussaint, The Neville Brothers and more.
My hope for this disc is that these songs somehow find a place in the great parade—that those who listen will know that I cared, treasured the gift, passed it on. 
I care about songs and about songwriting. A lifetime of singing as my sole profession has made me care about the way songs are sung. With some luck, those who listen will know all of that to be true as well.
Crescent City Exile is a prayer of thanks, a celebration of joy, an honoring of the gift. Small recompense perhaps, but born of the gratitude that forever lives in my soul.
 (3-8-22)         Some thoughts on the Uktaine War
Yes, it is horrifying. Spectacularly so to a Covid-weary Western world that did not endure Kosovo or Chechnya or Syria or Rwanda so intimately as part of a 24-hour news cycle. It is a panoply of events we thought finally relegated to the past – and not just the war but the idea that one man can wreak such havoc, visit such destruction, inflict so much suffering. Is it any wonder we stare at our tv screens and our news feeds and our newspapers in disbelief and helplessness.

It is imperative that we find hope in the smallest of contributions, that we find meaning amidst our collective dismay in the expression of both sympathy and outrage. The collective consciousness moves the world forward and though it may seem of little impact, our participation is of utmost importance. Give, speak out, pray.

(5-10-22) An Evening with Chuck Berry
I had the chance recently to swap Chuck Berry stories with dear friend and bassist, Gary Ruhl. Since Chuck so often used local cats or bands when he came to town, there's no shortage of tales to be told.
I told Gary of the night at the Tulane gym in New Orleans – Chuck called the tune "Goes To Show You Never Can Tell." Armed and ready, I launched into the piano intro, eager to please the boss.
The next thing I saw was Chuck's perspiring, upside-down face between me and the keys as he screamed, "I play the %&*%# solos!"
I wanted to say it was the intro, but even his inverted gaze made it clear my check hung in the balance.
"Yes, Sir," I replied and started vamping the chords.
I got paid.
To this day, when I play the tune, I can still see him….and smile.
 (6-14-22) Remembering Billy Preston
It's such a delight to see the greatness of the incredible Billy Preston recognized in the "Get Back" Beatles documentary. How good was Billy? When he played with Ray Charles, the band wore matching suits. Billy got to wear his own suit. Trust me, that says it all.
 I was fortunate to have been gifted copies of two of Billy's private versions of recordings he made. One, his personal favorite recording and mix of "You Are So Beautiful." Despite countless listenings, it still stirs me and brings me to the verge of tears. Soulful, soaring – it is a consummate achievement in writing and performance. The other is an unreleased take of "John, Paul, George and Ringo." a tune penned by Billy about the Fab Four. This one is playful and written with both reverence and a sense of familiarity that simultaneously makes it a tribute and a reverie. It is, of course, soulful – Billy simply couldn't help but imbue everything he did with the joy and spirit that reflected his musical upbringing.  Now it further serves to remind us of the remarkable influence this great artist had and why we celebrate him. I treasure the recordings.